Time to revive some Architectural content!
A bit late to share this but, every year in May there's an Architect that is awarded the prestigious "Pritzker Prize".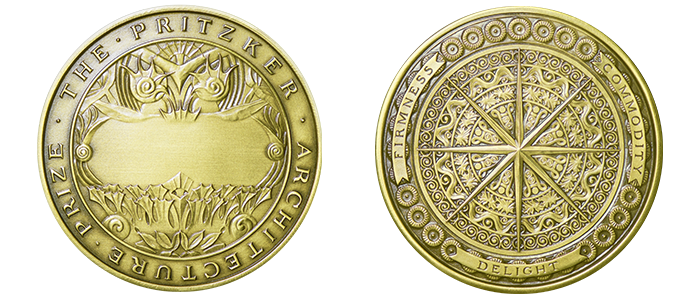 What is the Pritzker Prize?
"To honor a living architect or architects whose built work demonstrates a combination of those qualities of talent, vision, and commitment, which has produced consistent and significant contributions to humanity and the built environment through the art of architecture. " – Source
A Brief History of the Pritzker Prize
"Jay and Cindy Pritzker believed that a meaningful prize would encourage and stimulate not only a greater public awareness of buildings but also would inspire greater creativity within the architectural profession." – Source
It's almost the Nobel Peace Prize equivalent for Architecture, as a lot of the rewards that come with the Prize are similar to the former.
Trivia!
Only one woman has earned the Pritzker Prize as a solo Architect. Other women that have been awarded have been part of a team or a duo, I've written about her before on here: Zaha Hadid.
2018's Pritzker Winner: Balkrishna Doshi
While I'm not overly familiar with Doshi's work. I appreciate his manifesto in which architecture should be socio-centric with an emphasis on it's usage versus the flashiness of the architecture. He sticks to sustainability while focusing on the actual context of his work.  While I love flashy otherworldly architecture, I definitely have an affinity for simple, straightforward usable space. I also have an affinity for Architect's who use their history and culture to influence their work.
You can read more about Doshi on the Pritzer Prize website found here.
---
Thanks for stopping by! I hope that the Pritzker Prize was informational for you non-architecture geeks!
If you're interest in any more architectural posts, you can definitely find a list here.
Thoughts, ideas about this post? Let me know in the comments below! 🙂
I'd really love to add more architectural analysis and what not to the blog, so please consider buying me a ko-fi to help fund my book collection to draw references from!(end shameless plug)